Note: This post is part of an extended auto-biography which is collected in my About page.
Late in my senior year of college in 1997, I met with Patrick Lee, a college classmate who had similarly started a growing start-up (Human Ingenuity) and had hired Go! Designs to create his company's web site. We had discussions about how we might be able to expand the web design work we were doing at Go! Designs. As a result, Patrick and I left our respective startups and forming a new partnership, Design Reactor. The first day after my graduation, we sealed our commitment by signing a lease to a new office on 2223 Shattuck Avenue in Berkeley and got to work assembling a small army of designers and engineers from amongst our talented group of college classmates to expand the scope and scale of our web design work.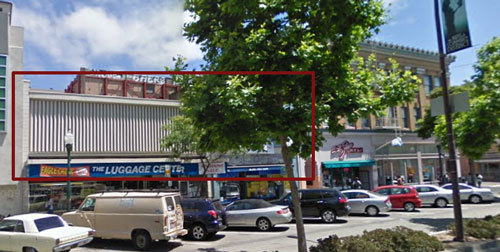 During our first year, despite a slow beginning completing low-cost web design work for local tech companies, we were able to break the barrier and land The Disney Channel as a major client. Over the next two years, we were able to grow our relationship with Disney to become the primary web design firm for the Disney/ABC TV Networks as well as designing various Walt Disney Studios official movie web sites.
As the primary client manager for Disney/ABC, I'm most proud of the work we did to create and operate the online portion of Zoog Disney, the primary programming block on The Disney Channel and also Disney's first foray into online, on-air synergy. The award-winning ZoogDisney.com was an ambitious web site for kids to connect with their favorite Disney Channel TV shows. While producing the ZoogDisney.com, we developed web sites for all of the Disney Channel TV shows and over 120 web-based games where kids' fan messages and game hi-scores were posted each week on-air on The Disney Channel.
Other highlights of our work for Disney included creating ToonDisney.com, the official web site for Disney's all Disney cartoon cable channel. As a measure of Disney's trust in Design Reactor, we were the first web design firm permitted to animate the Disney's Fab Five cartoon characters (i.e. Mickey, Minnie, Donald, Goofy, and Pluto) online. Our work for Disney eventually resulted in us also becoming the primary web vendor for ABC. At ABC, we created the "Who Wants to Be Millionaire?" Online Game which, at the time, was one of the most heavily-played games online, as well as managed the official Oscar.com web site for the Academy Awards in 2000.
Despite requiring me to split my time between our Design Reactor team in the San Francisco Bay Area and the Disney Channel/Disney.com offices in Los Angeles, I really enjoyed my time building some really enjoyable web destinations and games for such a great client and feel blessed being entrusted with the large responsibility at such a young age.
Our close relationship with Disney provided us with the chance to grow Design Reactor to a team of 28 people and we were able to dedicate ourselves to becoming one of the premier web design firms in the entertainment industry. Here are some of the other fun projects that we worked on:
Leveraging the success with Disney, we were able to eventually work with many additional film studios (Warner Bros., Universal, Fox, Sony, Artisan Entertainment) to produce official web sites for many films.
Working with Warner Bros. Online, we participated in their "Entertaindom" project, WB's first foray into original online web programming. We produced two original web series for WB including a Flash-based cartoon series we wrote with character design by the head animator of WB's "The Animaniacs".
My business partner, Patrick, and I originally had met in college as members of the Cal Wushu Team. Wushu is Chinese martial arts whose most famous practitioner is actor Jet Li. As a result, in 1999 we fulfilled our dream of meeting Jet in-person and were commissioned to create and manage his Official Web Site. Created as Jet was first entering Hollywood films, the web site allowed Jet to connect and grow a global community of fans and share his unique life perspective and philosophy. Even after departing Design Reactor, we continue to work with Jet and his various efforts online including his Official Web Site.
As one of the leading web design firms in the entertainment industry, Design Reactor gave me the opportunity to play a role in the emerging connection between entertainment and the Internet at a really young age and a chance to immediately work post-graduation with a great circle of smart friends and classmates from Berkeley.